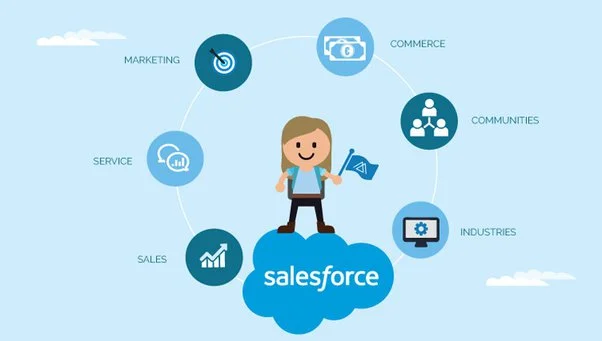 SalesForce ERP & CRM
Salesforce is a cloud-based software company that provides enterprise resource planning (ERP) and customer relationship management (CRM) solutions.
Salesforce ERP and CRM solutions can help businesses improve their efficiency, productivity, and profitability. By automating their sales and marketing processes, providing exceptional customer service, streamlining their financial and supply chain processes, and providing data analytics tools, Salesforce can help businesses stay competitive in today's fast-paced business environment.
ACCESSYSTEM® Technologies provides the best of SalesForce ERP & CRM for your businesses, small businesses can benefit from a comprehensive, cost-effective, and customizable solution that streamlines their operations, enhances productivity, and supports business growth.
Contact Us